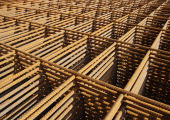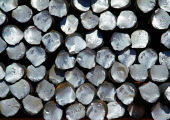 Mesh Reinforcement
We  keep A193, A252 and A393 merchant size sheets in stock, these are 3.6m x 2m in size. Traditional size sheets of mesh fabric sheets ( 4.8m x 2.4m) can be ordered direct to site.
Accessories
Tying Wire, Dowel Bars, Reinforcement Bars, Dowel Bar Sleeves
Continuous High Chairs, Circular Wire Spacers, Concrete Spacers
Safety End Caps, Bolt Boxes & Bolts, General Purpose Grout
Polythene
500 Gauge (125 Mu) 4m x 50m Black BBA DPM
1000 Guage (250 Mu) 4m x 25m Black BBA DPM
1200 Gauge (300 Mu) 4m x 25m Black BBA DPM
2000 Gauge (500 Mu) 4m x 12.5m Black BBA DPM
Temporary Protection Sheet 4m x 25m Clear
Various Jointing Tapes
DPC in 30m Rolls
Widths – 100mm, 150mm, 225mm, 300mm, 450mm and 600mm
Radon & Gas Membranes
Visqueen Radon Membrane 4m x 25m
Visqueen Gas Barrier Membrane 4m x 25m
Top Hats, Double Sided JointTape and Foil Backed Girth Jointing Tape.